Chameleons are awesome.:)
D. is a huge fan of Disney's Pascal from "Tangled" movie. (By the way I just got a
concept art book
in the mail and it's incredible)
So yesterday afternoon we dedicated to creating chameleon painting of our own.
Our lesson was inspired by an awesome lesson from
Deep Space Sparkle
"A color of his own" art lesson
and this one too
Watercolor Chameleon Art Lesson
We also read a book by Leo Lionni, sweet story, colorful illustrations.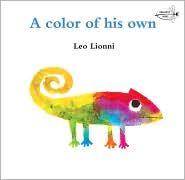 We outlined a chameleon on a watercolor paper using crayons (I showed step by step how to draw one on a dry erase board and D. and his friend did their best to follow ).
Kids picked colors and painted their chameleons.
While chameleons were drying, we created an environment for them (talking a little bit about camouflage too). My only request was to have at least one "chameleon's color" on the scene. D. picked a "beach scene" with some splashes of purple from spray bottle.
While backgrounds were drying we cut out chameleons. Then we "introduced" chameleons to their new homes and voila:
D. is very very proud of his chameleon's curly-springy tail :)